Cali P x Teka – Vizion II: EP out now
When did you have your last conversation with a good friend at sundown in the park, listening to some music on a boombox? Yesterday? Last week? Too long ago? Anyway, you know that feeling. The bass floats around while the conversation becomes blurred after some while… what a sweet life!
Today, November 8th, Cali P x TEKA release their second common EP "Vizion II". Despite their diverse characters and emotions, the four tracks reinforce the spirit of their first "Vizion" EP released this January: A musical melting pot of analog vintage reggae sounds affected by current hip hop and trap loans. The warm wobbling basslines of "Congo Natty" and the dubby fruitiness of "Crazy" create an easy life vibe, enriched by soothing vocals. Meanwhile, "Girlfriend" is a charming uptempo dancehall banger and the brand-new weed anthem "People Want More" is backed by a forward pushing stepper beat.
TEKA as the musical mastermind behind "Vizion" has created hits for the likes of Lutan Fyah, Richie Spice, Ziggi Recardo, Trettmann and Megaloh and more within the last 15 years. In 2005, his "Crystal Woman" riddim got voiced by the energetic deejay Cali P among others – which led to a close work relationship. Since then, Cali collaborated with artists like Walshy Fire, Capleton, Equiknoxx, Swing Ting & Massive B. In late 2018, Cali P and TEKA launched "Vizion" on the freshly founded label LowLow Records as a new project exploring the hybridity of reggae and hip hop.
Now, at the end of this decade, it's time for the sequel, "Vizion II": So get your phone, connect it to your speakers and immerse yourself and your friends in this feel-good atmosphere!
Keep it low,
LowLow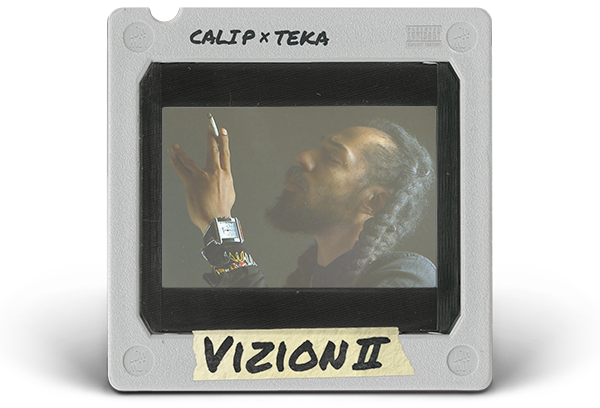 Stream and download "Vizion II" here.